VOLUNTEER IN LUANG PRABANG
Luang Prabang is the former royal capital of Laos, a relaxing town located on the Mekong River, about 900 km northeast of Bangkok, Thailand. The fusion of French and Asian culture and charm make for a wonderful setting to experience a unique culture.
The 200-year old Wat Siphoutthabat stands at the base of Mt. Phousii in the heart of historic Luang Prabang, the largest school for monks in the city. The surrounding hills contain traditional villages, waterfalls and other scenic pleasures. Check out these 10 Awesome Things To Do In Luang Prabang!
Please note that GVI has a Child and Vulnerable Adult Protection Policy that is implemented on each program. As part of the policy, participants will be required to complete a DPS check, Police Clearance, or a National Background Check where necessary, and to comply with the policy.

Download our program brochures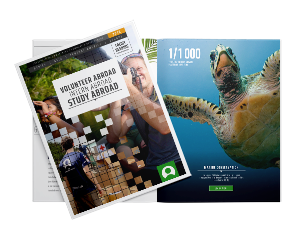 OUR PROGRAMS IN LUANG PRABANG